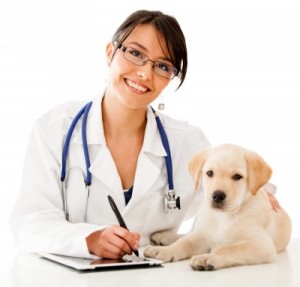 In the last article from The Furry Godmother, we examined what holistic pet care is and how to choose a holistic vet. You might still be wondering what the differences are between holistic and traditional care. This week, our pet sitters are diving in and comparing the two approaches so that you can make an informed decision.Traditional veterinary care often does not come into play until there is something wrong with your pet. It is about seeing a symptom, diagnosing a problem and treating it through standard protocols and clinical methods. If the problem goes away, treatment stops, and if it persists, more aggressive options are explored.
Holistic veterinary care is less an approach to treatment and more an approach to your pet's lifestyle. The goal is to prevent health problems before they start and prioritize natural treatment methods. When faced with a health concern, a holistic vet looks not only at the symptoms but also at your pet's behavior, diet, history and habits.
While conventional vets rely on medications and surgeries, holistic vets avoid these things whenever possible. They believe the side effects are not always worth the outcome, especially if they can be avoided using different techniques. The idea is that the less synthetic intervention is required, the healthier your pet will be.
This approach extends to vaccinations. A traditional vet follows a vaccination schedule with regular booster shots for ease and cost-effectiveness. Holistic vets use what is called a Titer test, measuring your pet's antibody levels and determining if further vaccination is necessary. They see the long-term health risks associated with over-vaccination, such as cancer and organ failure, as a major concern.
The costs of the two kinds of care are harder to compare. It is true a trip to a holistic vet is likely to cost more, but the vet will also spend more time with your pet. Preventative care and complementary therapies may also require regular investments, but those investments could cost you less money than aggressive, clinical treatment for problems that arise.
The choice between the two methods boils down to lifestyle. If you would rather treat as you go along, traditional is right for you. If you believe in a balanced mind and body, holistic medicine is a good choice. Either way, when you choose The Furry Godmother for pet sitting, we will carefully tend to your pet's needs and your requirements for care.