Tracie Stanley, Owner of The Furry Godmother
I have always had dogs and cats. We currently have four Pomeranians and a Collie.  They are members of our family and not "just animals." I have had experience with giving cats insulin injections and subcutaneous fluids. I am a member of the National Association of Professional Pet Sitters.
The newest member of the Furry Godmothe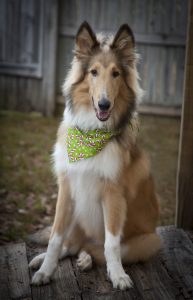 r Family — Moe!
NEWS